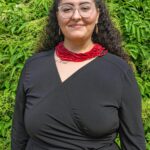 For Xochiquetzal Berry, life and work are centered around food. A food systems specialist and certified permaculture designer, she's passionate about helping other food-loving folks develop a resilient, equitable, and vibrant regional food system. She's also the marketing & communications coordinator for the Northeast Organic Farming Association of New Hampshire (NOFA-NH). Throughout her 15 years of experience, she's worked as a chef, school garden coordinator, permaculture program head, and agricultural educator. She's even created an urban homestead right in her backyard in Concord where she lives with her husband and daughter and their dog and six chickens. Expanding their "little urban paradise" each year, Berry's plot is filled with 11 fruit trees, a variety of berries, horseradish, rhubarb, asparagus, herbs, perennials, and annual beds. As the summer season kicks off, Berry shared some of her favorite places to be around Concord and tips for those who might want to start their own urban homestead in the Capital Region.
Concord is such a hidden gem when it comes to food, there are so many really cool places to get involved. The Concord Farmer's Market is so fun. There are so many awesome vendors, lots of organic farmers we work with doing great work in this community, vendors making bread and mustard and wine and all of this locally made stuff folks might not think immediately of. It's so exciting and cool that you can buy a local wine made with a local grape. It's great to get a coffee or tea at Revelstoke and just walk around while my daughter plays on the State House lawn. Plus, we always see tons of cute puppies there.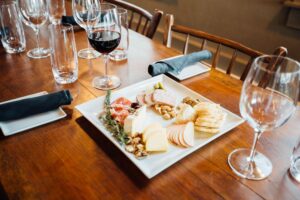 Revival Kitchen & Bar is so delicious and so creative. They really support a lot of the local farms around the Concord area. Same thing with NH Pizza Co., their pizza is so amazing and I love seeing their posts on Instagram talking about Brookford Farm veggies. That's the farm that we get our CSA from and there is a pickup location in Concord.
Our favorite trail is the Marjory Swope Park Trail- It's such a pretty view and is great for younger kids. Our three-year-old can hike it with us. We especially love it in the summer when we can hike and treat ourselves to ice cream at Beech Hill Farm and say hi to the pigs and cows.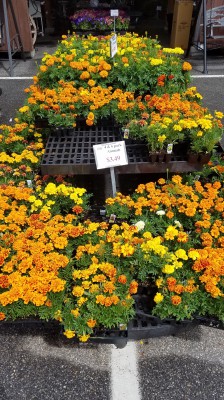 You can make your own oasis at home and start a sustainable food system, just start small. I love going to Osborne's Farm & Garden Center for raised bed mix, organic vegetable starts, and great stuff for chickens. Cole Garden also has a good selection. They have organic herbs I love to get in the late spring and early summer. Another really cool resource is Found Well Farm in Pembroke. It has certified organic vegetable seedlings and plants that are native to New Hampshire that are grown organically, like trees, shrubs, perennials, and flowers.