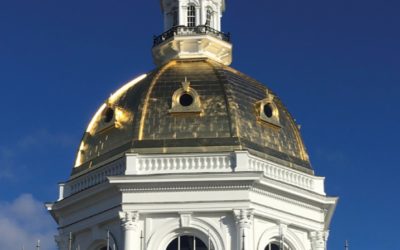 POLISHING THE OLD GIRL FOR HER 200TH BIRTHDAY IN 2019 During the summer of 2016, the State House dome was surrounded by scaffolding, right up to the eagle. Though people sort of knew what was going on up there, it was still something of a mystery. You could see the...
SHEDDING LIGHT ON WARNER'S—AND THE STATE'S—RURAL AFRICAN-AMERICAN RESIDENTS Across the story of America, the history of black people remains a darkened corner. We've failed other people—the Irish faced harsh discrimination, Native Americans are still routinely...
Through December 24 Fall Art Exhibit Mill Brook Gallery & Sculpture Garden themillbrookgallery.com November 28 Granite State Ringers: Once Upon a Christmas Time Audi, 7:30pm www.concordcityauditorium.org November 29–December 2, 6–9, 13–16 Dickens' A Christmas...