Take a ride, win a watch!
Find four wheels of a Concord Coach Hidden in the winter 2019 issue and be entered into a drawing to win a New Hampshire Watch Company wristwatch valued at up to $400.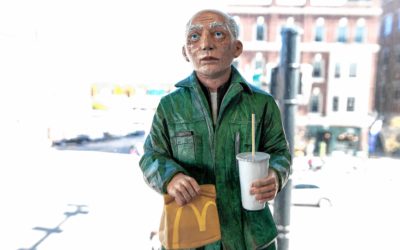 The visual exhibit on the top floor, glowing with life each night at the corner of Pleasant and Main streets, says a lot about artist Tom Devaney."The Face of Concord" – Devaney's replacement last year for that giant eye we all got to know so well – opens a door into...
New England Lost Ski Areas Project lists 172 ski areas that used to operate in New Hampshire, most of them tiny one-hill operations featuring tow-ropes. Many of these ski areas of old were killed off by the high costs for insurance and snowmaking. Here's the NELSAP...
Angie Lane is the executive director of Red River Theatres, a nonprofit independent cinema in downtown Concord. She's active in city and regional organizations, including having chaired the Concord Young Professionals Network throughout October 2019. Around Concord...