As the executive director of Five Rivers Conservation Trust, the Concord area's nonprofit land trust, Liz Short knows the importance of conserving wild places, open spaces and working lands in local communities. So we asked Liz to tell us some of her favorite outdoor activities, and indoor treats, that she, her husband and their two daughters look forward to in the Concord area during the snowy season.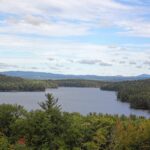 Jim Hill River Walk This is a fantastic spot for a kid-friendly snowshoe. Make sure to bring a thermos of hot cocoa to warm up while enjoying the scenic views along the banks of the Contoocook River. We're thankful for the extensive network of trails in and around Concord that offer access to nature and winter adventures so close to home.
Capitol Center for the Arts We like to grab a bite to eat at any of our favorite downtown restaurants (like Revival Kitchen and Bar) and then enjoy a show. We've enjoyed many a Nutcracker performance here.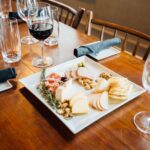 White Park White Park is the backyard that we don't have, it's the go-to spot for sledding and ice skating in the winter, made even better by the addition of the Merrimack Lodge skate house in recent years.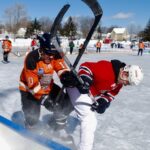 Plus, we've enjoyed watching the Black Ice Pond Hockey Tournament for years. The kids especially enjoy the bonfire, big snow mounds for climbing and watching the energy of play close-up.
Sweatt Preserve This 2-mile loop trail in Hopkinton, owned and maintained by Five Rivers, is a beautiful spot for a winter walk. And the brook is a big hit, great for kid adventurers.
Winter farmers' markets We have loved going to the one at Cole Gardens and now the one at Eagle Square to get our fill of root veggies, local eggs and dairy, and fresh pastries. Our girls have fond memories of going for the music and dill pickles on a stick!