'Chasing Eden: A Book of Seekers'

Seekers are all around us. They are seeking God, seeking freedom, seeking peace. "Chasing Eden: A Book of Seekers" (Bauhan Publishing) by Howard Mansfield is about this pursuit, about Americans seeking their Promised Land, their utopia out on the horizon — which by definition, is ever receding before us. In "Chasing Eden," we meet a gathering of Americans – the Shakers in the twilight of their utopia; the Wampanoags confronting the Pilgrims; the God-besotted landscape painters who taught Americans that in wilderness was Eden; and 40,000 Africans newly freed from slavery granted 40 acres and a mule – only to be swiftly dispossessed. These and other seekers were on the road to find out, all united by their longing to find in America "a revolution of the spirit."
'The Green House'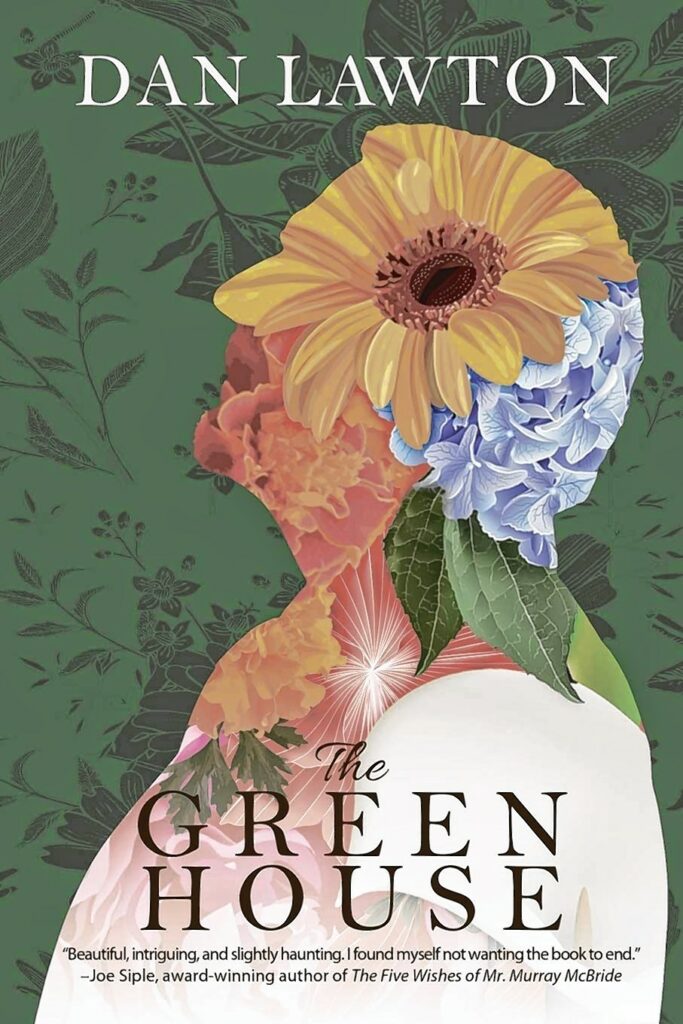 Dan Lawton's "The Green House" (Black Rose Writing) is the 2021 fiction winner of the New Hampshire Writer's Project Literary Award.
The green house is more than a greenhouse.
Seven flowers, seven colors, seven meanings, and one 37-year-old secret – the green house is the keeper of it all. Its creator, Girard Remington, is a fragile elderly man whose life was shattered by a tragedy nearly four decades ago. And when tragedy strikes again – this time to his beloved wife, Miriam – he struggles to cope.
The pain of the two interwoven tragedies drives Girard to places of his psyche he desperately tries but is unable to escape. As the only place that offers him solace and tranquility, he turns to the green house as his savior from the regret and the agony and the heartache – and with it, he discovers the power behind it not even he knew existed. And if he listens closely enough, he may be offered the greatest miracle of all – hope for a second chance.
'From the Beginning: A Cautionary Tale of an Everyday Family'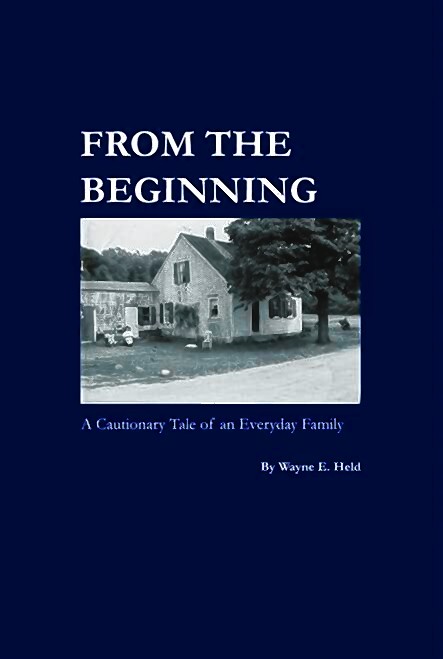 Author Wayne E. Held was born in Plymouth, Mass., in 1950, living his formative years in South Boston. His family moved to New Hampshire in 1962, where he graduated from Kingswood Regional High School. With the Vietnam War still in progress, Held enlisted in the U.S. Navy. He later returned to New Hampshire, settling in Hillsborough.
"From the Beginning" (Dorrance Publishing) is a novel based on actual events of Held's life growing up in a family that faced abusive and financial hardships.
Character Nathan Anderson grows up in a family that expressed all the human emotions, including the seven deadly sins. They experienced love of family, matched with the financial and social struggles of raising one. There were rewards, disciplines, and abuses that weaved into the family fabric of those struggles.
'Counter Culture: Claims, Convents, and a Circle of Global Citizens'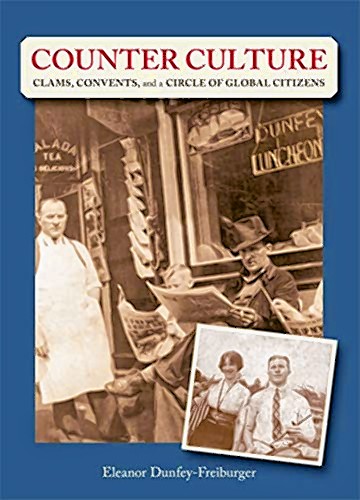 Eleanor Dunfey-Freiburger, the 2021 New Hampshire People's Choice Award for nonfiction winner, recently published an account of the 100-year saga of her very large family – the Dunfeys. "Counter Culture: Claims, Convents, and a Circle of Global Citizens" (Peter E. Randall Publishing) portrays the story of a hard-working Irish-American pair, LeRoy "Roy" Dunfey and Catherine "Kate" Manning Dunfey and their 12 offspring – yes, a full dozen children. Kate and Roy wed in Lowell, Mass., along with 24 other couples at the rectory of St. Patrick parish. None could afford a church wedding. With little formal education or resources, they turned to their store of humor, entrepreneurial zest and spiritual roots and with those, collared the American dream. That dream began in 1915 with Dunfey's orchestra, a luncheonette and a baby every two years through the Great Depression to the doorstep of World War II. Written by the youngest, Dunfey-Freiburger reveals the lasting influence her parents had on each of their children. After three sons returned from WWII, the family opened a clam stand in Hampton. The Dunfeys who had digested much political fare around the kitchen table in their early years, went on to make their mark in New Hampshire and national Democratic politics, while the four sisters entered religious life and became educators until each moved beyond that formal service. The Dunfey Family Corporation eventually became Omni International Hotels and, in 1968, purchased the then bankrupt historic Parker House. It became the base from which they responded to the many national and global crises of that era, and they did so by doing what they did best: Hospitality –welcoming and including people, diverse in age, economic status, gender, and race to gather around tables of conversation building trust and common ground, the roots of any sustainable community change.
'Farm Girl'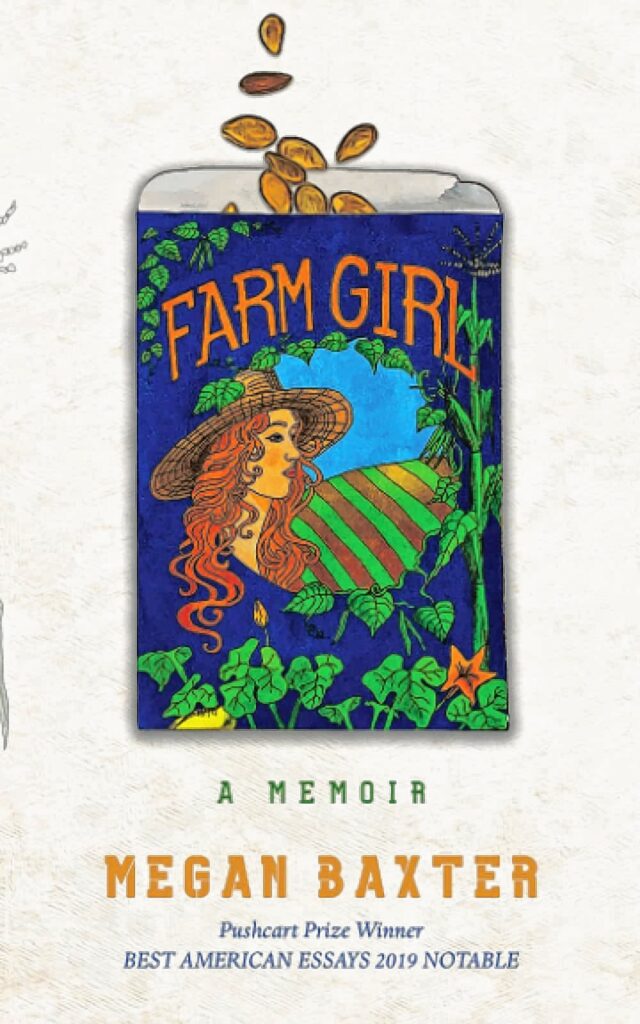 Two years into college, bonded to a lover spiraling into addiction and 2,000 miles away from her heart's home – a stretch of 40 certified-organic acres along the banks of the Connecticut River – Megan Baxter finds herself in starkly unfamiliar territory. She longs for the reassuring, cyclical clock of farming. It grounds her and reinforces her connection to something bigger. Hers is a profound devotion to Mother Earth; a tactile relationship with the life-giving powers of the soil. A form of worship.
And in the crucible of a rainy Portland winter, with her desire oscillating between a troubled boyfriend and the fertile fields of Vermont, Baxter chooses to embrace the future she was always meant to inhabit.
Baxter shares her stirring coming-of-age story in "Farm Girl: A Memoir" (Green Writers Press). Part drama, part ode, "Farm Girl" raises the earth up as a character and expresses Baxter's deep love for the landscape – but she doesn't paint it pretty; she describes it raw and rough with all the honesty and daydream of a girl imagining herself grown. It's the story of redrawing the map of a life, of fixing a heart to 40 acres and of an outsider finding where she belongs.
(Book descriptions submitted by authors or publishers.)