10 Things to Consider Before Remodeling

Sep 16, 2013 06:39PM ● Published by Ryan Frisch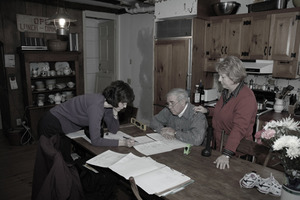 1. Get to know your house:  
Of course, if this is a house you have owned for years then you already know your house! But if you are moving into a newly purchased home, this is important. It can be difficult to fully appreciate the special views, pathways and subtle architectural qualities that in time you may grow to love – or not!
2. Put together the team that is right for you:  Every designer and contractor has a certain style to the way they work. You are far more likely to enjoy the entire process and get the results of your dreams if you have a good fitting team in place. Look at their finished work record, and talk to their customers about how the process went for them – your results will likely be much the same. There are good experienced and talented designers and contractors out there who would be a good fit for your project – it is worth the effort to find them!
3. Define the scope of work:  It often makes sense to take care of some adjacent work while you have the full attention of your professional team for your main project. However, it is usually more cost effective, and your entire project will proceed in a more orderly fashion, if all the pros know the scope ahead of time rather than adding "extras" after the project is underway. Your designer and contractor can help you with this.
4. Do some homework on your budget:  Pushing the limits of your budget can add a whole new layer of stress, so it's best to get this one right. But don't compromise quality by rushing into a less than satisfactory end result just to stay on budget, when waiting until the time is right would mean a better overall job. Home improvements are big decisions that you will live with for a long time, so it is worth waiting for results you will love!
5. Think about what is important to you:
 A more inviting place to create healthy delicious meals? A gathering place for more family time? Better organization and more accessible storage? Cabinetry with improved hardware, drawer slides, and finish?  New appliances that serve your needs cleanly, efficiently and beautifully? All of the above? Your designer and contractor should help make sure your priorities are truly reflected in the design and the budget for your project.
6. Get a head start on some of your decisions:  Once a project is underway, there will be a steady stream of decision demands for colors, materials, sizes, configurations and details from plumbing to paint and everything in between. It is much better to work with your professional team early to pick what you can, instead of feeling forced to make hasty decisions in the middle of things to avoid a delay – or to cause a delay by not having a decision ready in time.
7. Keep an eye on the big picture: It is one thing to create an attractive kitchen, but yet another to create one that elevates the architecture and patterns of your entire house. Your house is probably your greatest asset – it is important to keep design perspective on "the big picture" so that improvements to your kitchen fit so well that they improve the rest of the house too. That is the leverage value of good design!
8. Good timing:  Life of course goes on while your project is underway. You will want to work with your designer and your contractor to establish a schedule for your project and reasonable expectations for how your family will work around the impact on life at home during the process.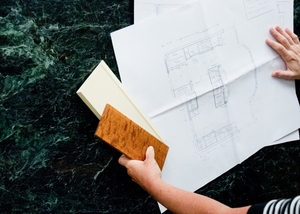 9. It's a material thing:  Different materials have a different look, feel and expectations for wear over time. This is another area where your designer should be able to help you with good advice about the pros and cons of different choices based on your lifestyle so that you can make more educated decisions about your cabinetry and countertop materials and finishes.
10. Collecting ideas in the internet age:
 Websites like Houzz and Pinterest, as well as the online portfolios of the professionals you are considering working with, are great places to start thinking about ideas that you like. Of course, magazine clippings and reference books are still great carry-along resources!
By Susan Booth at
Vintage Kitchens - Concord, NH
Vintage Kitchens was established in 1995, and in 1997 we moved into our current showroom. It is located in an 1850's brick house at 24 South Street in Concord, NH. to learn more about Susan Booth and Vintage Kitchens visit their
website
.
Life+Leisure
,
Today
remodeling