A Tour of Italy

Aug 24, 2010 11:29AM, Published by Erin Frisch, Categories:
---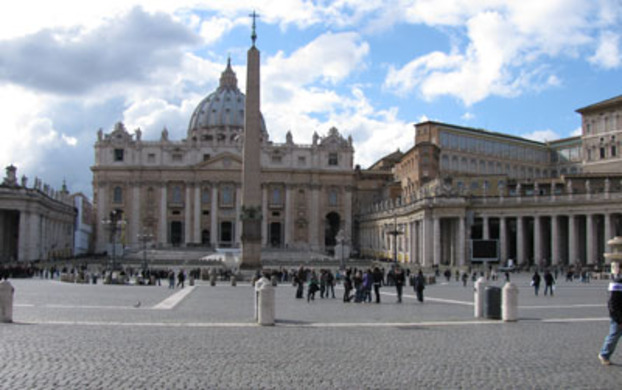 ---
Belissima Italy
Story and photos by Lesley O'Malley Keyes
I board a plane to London to avoid an overnight flight to Italy. Refreshed and ready, I leave from London Gatwick the following morning on a flight to Florence. As luck would have it, the girlfriend I am visiting has an apartment in the center of Florence, close to all the major attractions. Around noon we get a move on to try to take in the full experience of this city in a short time.
Around Florence
The city is a beautiful monument to the Renaissance, the artistic and cultural reawakening of the 15th century. The orange tiled dome of the Duomo rises high above the city and is Europe's fourth largest church. Climb the steps to the top to enjoy a breathtaking view of the city. Ponte Vecchio, the oldest surviving bridge in the city, built in 1345, was once home to traders, blacksmiths, butchers, and tanners. They weren't a very tidy bunch, and as predicated by the times, they disposed of their waste materials in the broad Arno below. Today the streets are lined with small shops, jewelry boutiques, and antique stores. Explore the piazzas and select a place for dinner from the extensive restaurant options. You can find great food and wine as you would expect, but it is expensive. Be sure to drink a good Chianti Classico with dinner and Grappa or Sambuca as an after-dinner drink. On to Siena
After two nights in Florence, we are bound to Siena by train. Traveling by train is easy and inexpensive, but travel light as the smaller stations do not have elevators. Rolling through the Tuscan countryside of green pastures, fields of wild flowers, and quaint terra cotta buildings, we pass a farmhouse called San Fabiano, which will be our home for the next two nights. This is the estate of the Fiorentini family, and includes a castle built by King Angioino in the 12th century and a family church still in use. Filippo and Rachel Fiorentini restored the farmhouse in 1998 and now entertain tourists from all over the world. The 1800-acre estate includes sunflowers, vineyards, corn, sloe, and many species of plants and trees. Sofia, the Fiorentini's dog, will even seek out white truffles for guests who so desire.
The following day we travel into Siena. With its 17 parishes and wonderful medieval architecture, including the famous Piazza del Campo, there is a multitude of history etched into every surface of the city. We enjoyed a good lunch while being entertained by street performers on the Campo. The Piazza also occupies the site of the old Roman forum, and for much of Siena's early years, was the city's principal marketplace. Exploring the streets and alleys, you will find both quaint and designer shops selling local leather, shoes of all designs and colors, wonderful local produce, and the inevitable tourist trinkets, too. Should you visit July 2 or August 16, you can see the famous Sienese Palio—a bareback horse race first recorded in 1283.
For that evening's dinner, we shop for cheese, salami, pasta, bread, and wine and prepare a feast. Make sure to cook in one evening while in Italy. The local markets abound with fresh meats, cheeses, vegetables, and more, and it's a great place to try out your most basic Italian.
All Aboard for Rome
The following morning we board a train for Rome. Tonight we will experience a different kind of hospitality at Villa Spalletti Trivelli, a 12-room luxury hotel. In 2004 the hotel was transformed from a family home to an exclusive hotel for discerning travelers by Giangiacomo Spalletti Trivelli, son of Count Piero. The location is perfect—on Via Piacenza close to Quirinale Palace, home of Italian President of the Republic, and with most major attractions in walking distance, along with an all-service spa.
We fully enjoy relaxing in the sitting rooms and library and take full advantage of the spa. The weather improves and we begin with a guided tour of the Vatican. I advise pre-booking this as the lines are almost impossible without advance reservations. We took a three-hour tour that included viewing the Sistine Chapel. Make sure to also visit St Peter's, the Colosseum, and the Pantheon, and don't forget to climb the Spanish steps before throwing a coin in Trevi Fountain.
On to Umbria
Next we rent a car and drive the nearly three hours to Umbria. Umbria is often referred to as Tuscany's 'gentler sister.' It is a canvas of medieval hill towns, inhabited in the sixth century B.C. by Umbrians, farmers, and later by the Etruscans and Romans. In the middle ages, the Lombards established a dukedom centered around Spoleto. By the 13th century there were many independent city-states, most of which were eventually absorbed by the Papal States where they remained until Italian unification in 1860. These old towns are truly magnificent—Perugia, the region's capital, being my personal favorite. The countryside is abundant with olive groves and produces some of the world's best olive oil. Other local specialties include lentils, trout, cured meats, and a variety of well-regarded wines.
We are hosted by friend who lives in a renovated a farm house close to Montone. Our hosts, the wife American and the husband Italian, prepare gourmet meals for us including perfectly 'al dente' pasta dishes, bruscetta, and pizza, plying us with local olive oil and wine. We walk among the gentle countryside, the fields aflame in red poppies. Brightly colored geraniums are a popular flower in the gardens of the many hillside homes, creating a picture book look.
For the remaining days we see too many Duomos to count, view breathtaking frescos, eat delicious gelato, and admire the hand-hewn leather purses. With friends it is easy to relax and let them take over the business of travel.
Lesley O'Malley Keyes is a regular contributor.
---
---
---
---